Lead generation is the first step in the sales cycle. To do it effectively, you need to carefully analyse your target market and implement a strategy that will engage decision makers within your targeted market.
We specialise in end-to-end lead generation services and strategic client management. Whether your company deals directly with businesses or you are looking to market to consumers, our systems are built to effectively contact potential clients and manage the entire lead generation process.
As Australia's premier end-to-end lead generation services provider, we are effectively an extension of your business. We find bespoke ways to increase qualified sales opportunities by crafting tailored strategies around data lists, telemarketing and appointment setting.
Businesses that are interested in inbound and outbound lead generation need to work with a company that has the right experience working through business to business strategies. We use our digital skills to generate prospect qualified leads and guarantee lead quality and volume for set budgets.
That's right; our lead performance is guaranteed. You will only pay for qualified prospects and the enquiry we generate for you will be targeted to the right buyers, in the right way, at the right time.
Qualified leads generated
Very Professional. We have been working with Lead Express for the past couple of years and they have been fantastic to deal with. Our business was in need of some fresh leads and the team at Lead Express did most of the hard work for us, securing many face to face meetings with new prospects. This has resulted in significant ongoing business and provided us with an excellent return on our investment. Highly recommend!
Lead Express helped my complex B2B software company get in front of some very difficult to contact decision makers. All the appointments/leads we received through the company's efforts were properly qualified and dealt with extremely professionally. Lead Express were able to act as an extension of our own company - like we had the account managers from within our office making the calls ourselves.. It was truly remarkable. I look forward to a long and fruitful relationship with Lead Express.
It has been really good working with the Lead Express team. They are really professional and are one of the very few that have the systems, people and skills to address lead generation for a long sales cycle business with a complex offering. The staff are mature and the management team are very engaging with a clear desire to succeed with us. When you do not have a strong capability to execute on the early stages of finding qualified prospects, Lead Express is a great solution.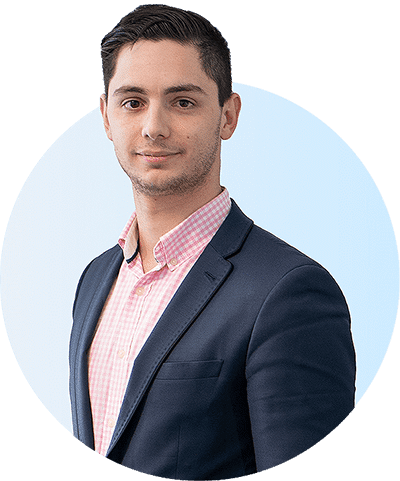 Ray | Executive Strategist
I want to start generating guaranteed, qualified leads.​
Our executive calling team are highly trained, highly skilled and ready to start generating qualified leads for you and your team. If you're ready to talk with us about ways that we can help support your lead generation processes, please click on the button below and one of our friendly team members can take you through our unique process.
Learn more about lead generation
This week's B-exec discussion is aimed at helping businesses think about their sales process and sales …
James Cashmore and Kathryn Wilson discuss the importance of payroll and how all types of businesses, …