Businesses that are interested in inbound and outbound lead generation need to work with a company that has the right experience working through business to business strategies. We use our digital and phone skills to generate prospect qualified leads and guarantee lead quality and volume for set budgets.
That's right; our lead performance is guaranteed. You will only pay for qualified prospects and the enquiry we generate for you will be targeted to the right buyers, in the right way, at the right time.
Does you business need more business?
With over 3,000 successful campaigns run, Lead Express has the knowledge and experience to drive the results you need.
Qualified Leads Generated
We have generated over 50,000 qualified leads that have all been backed by our '100% results, 0% risk' guarantee.
We have our own database of over 3 million B2B contacts with email that we can refine and target as required.
As Seen on Channel 9's
'The Rebound'
Lead generation expert and CEO of Lead Express James Cashmore, recently appeared on Channel Nine's 'The Rebound'. Hosted by business and marketing legends Tommy Mccubbin and Steve Samartino, James discusses our approach to lead generation, how we accurately target the right people for your business and how we can guarantee a return on your investment.
You can find out more about our Lead Guarantee by clicking below:
Testimonials - Success Delivered
We have been working with Lead Express for the past 8 months and our experience with them has been excellent. We were able to deploy a very targeted campaign that met our key criteria to businesses in key industry verticals using their competent calling and digital team. They achieved the guaranteed qualified lead target which produced closed sales and a strong pipeline for our sales team for a business grade nbn solution.
I engaged Lead Express based on the success they have demonstrated as lead generation specialists. Their expertise in accessing and refining a suitable data list, combined with the multi-channel, digital marketing approach has been an effective way to create a good volume of inbound enquiry. I've been pleasantly surprised at both the quality of responses and volume of companies expressing interest in speaking further about my services. Lead Express delivered weekly updates on campaign metrics and outcomes and proactively measured the success. I now have a good pipeline nd a large database that can be used for ongoing marketing activity.
Just had my first conversion and expecting many more from all the new leads that are coming through. Highly recommend these guys for professionalism and service. In our one on one meetings they've taught me a lot about what a I thought I already knew!
Very Professional. We have been working with Lead Express for the past couple of years and they have been fantastic to deal with. Our business was in need of some fresh leads and the team at Lead Express did most of the hard work for us, securing many face to face meetings with new prospects. This has resulted in significant ongoing business and provided us with an excellent return on our investment. Highly recommend!
Lead Express helped my complex B2B software company get in front of some very difficult to contact decision makers. All the appointments/leads we received through the company's efforts were properly qualified and dealt with extremely professionally. Lead Express were able to act as an extension of our own company - like we had the account managers from within our office making the calls ourselves.. It was truly remarkable. I look forward to a long and fruitful relationship with Lead Express.
It has been really good working with the Lead Express team. They are really professional and are one of the very few that have the systems, people and skills to address lead generation for a long sales cycle business with a complex offering. The staff are mature and the management team are very engaging with a clear desire to succeed with us. When you do not have a strong capability to execute on the early stages of finding qualified prospects, Lead Express is a great solution.
Frequently Asked Questions
What lead generation channels deliver the best results?
Strong B2B lead generation channels include LinkedIn, marketing automation, search optimisation, direct email, retargeting, industry websites and publications, appointment setting, telemarketing, and online executive events.  Ideally, you should consider having all channels working together to maximise engagement and to help create an optimised lead generation model.
What is a marketing lead generation process?
A marketing lead generation process involves mapping out the overall sales requirements of your business and then working out which marketing channels will be used to deliver the results.  You should focus on marketing channels that are capturing interest in ways that can help in developing a sales pipeline that can support your sales team.   
How is lead generation done?
Today, there are many different marketing channels available that can be used to generate leads for your business.  If generating B2B leads is your focus, using a combination of inbound and outbound lead generation channels is often the best way to develop a process of attracting prospects to your business and increasing their interest through nurturing.
Platforms we can integrate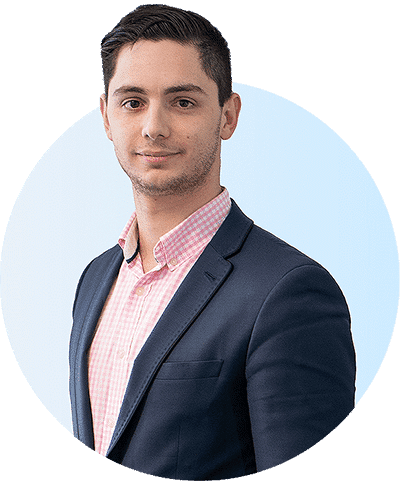 Ray | Executive Strategist
"I want to start generating guaranteed, qualified leads."
Our executive calling team are highly trained, highly skilled and ready to start generating qualified leads for you and your team. If you're ready to talk with us about ways that we can help support your lead generation processes, please click on the button below and one of our friendly team members can take you through our unique process.
Learn more about lead generation
This week's B-exec discussion is aimed at helping businesses think about their sales process and sales …
James Cashmore and Kathryn Wilson discuss the importance of payroll and how all types of businesses, …